Art & Music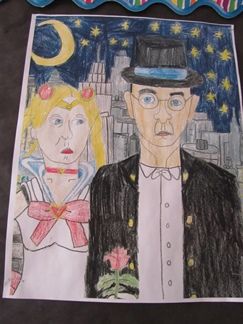 Expression via the Arts is beneficial to every student at IEA. Whether self-expression through painting or modeling clay, or collaborating on performances, the Arts allow each student to express him/herself in a positive and productive manner. On a weekly basis, all students take part in both art and music classes. Students also have the option to take part in the Arts, through extracurricular activities including Unified Theater.
Our art program explores a variety of different mediums and techniques. Mrs. Marian Flores has been with the school for a number of years and continues to bring creative ideas to the students each day. Students works with sculpture, painting, mosaics and more. Student creativity and originality is encouraged!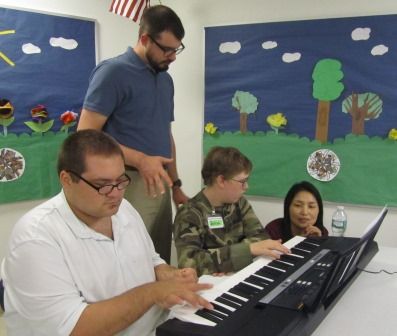 Our music program exposes the students to a variety of different cultures. Mrs. Keumok Heo helps students experience Korean drumming, various instruments and a variety of choral styles. Students also focus on international songs, sometimes even learning them in their native tongue. Student progress culminates in a school-wide musical program twice a year, in both the winter and the spring.